We've taken house league rugby VIRTUAL!
TIRF is introducing children, ages 6-12 to rugby in a virtual setting. Sessions are led by certified instructors who have successfully completed a VSS (police check). Our non-contact, flag rugby curriculum is approved through the TDSB and is part of Rugby Canada's Rookie Rugby Curriculum. An innovative way to get active while learning about rugby in a fun and safe environment!
These 30-minute sessions are rugby oriented – focusing on fitness and introducing the rugby basics in a fun environment.
Details
Free 30-minute virtual rugby-themed sessions on Zoom.
Dates: 5 Tuesdays starting January 18th!
Jan. 18, Jan. 25, Feb. 1, Feb. 8, Feb. 15
Time: 6:30-7:00 PM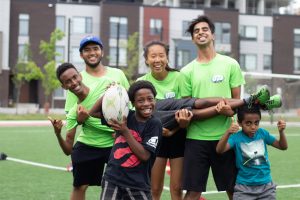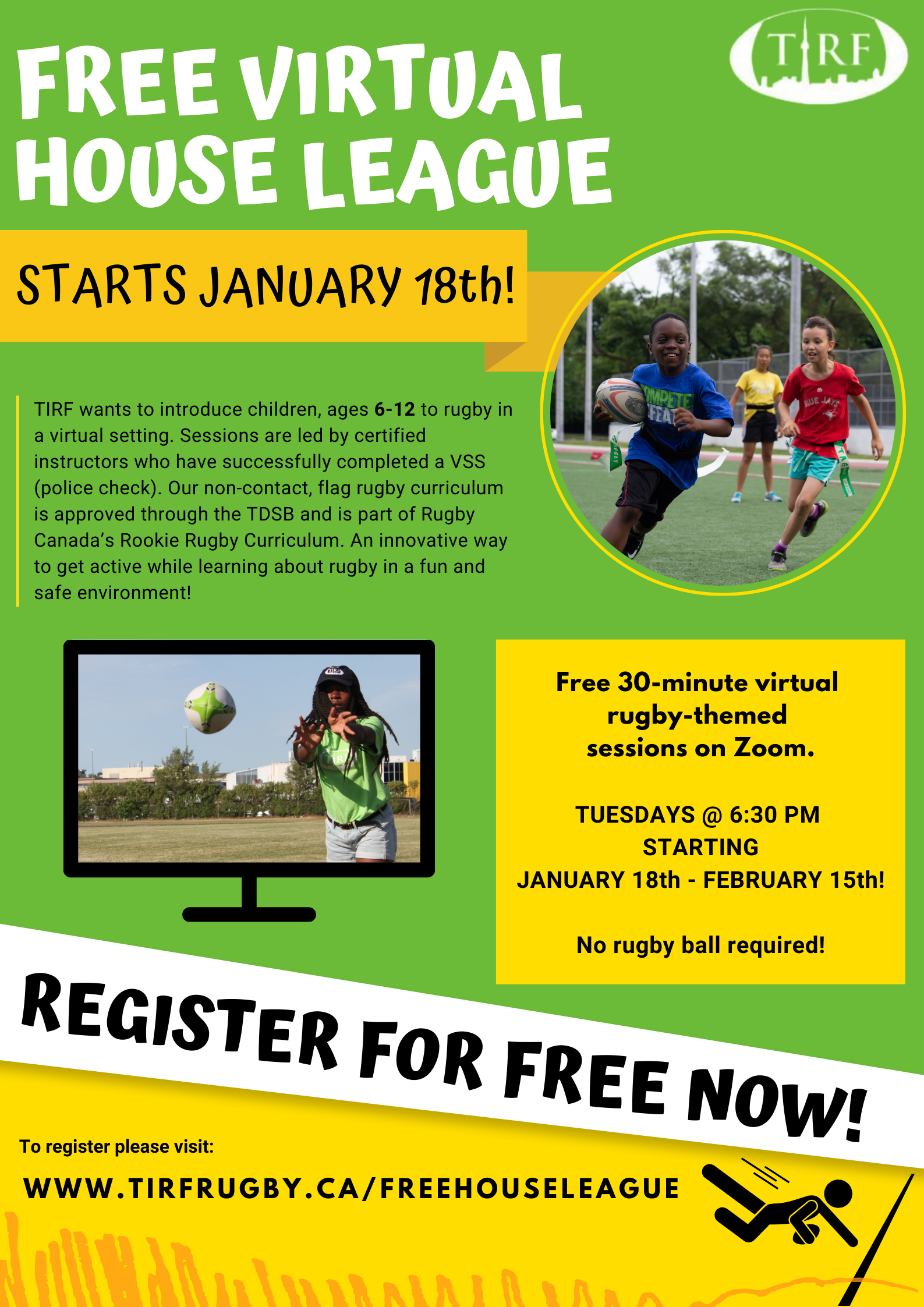 2022 TIRF Virtual House League Registration