Thorncliffe Family Night Festival
TIRF Thorncliffe Family Night Festival
Do you want to have an amazing evening playing rugby? Join us on Wednesday, August 23, at our Thorncliffe Family Night Festival. Taking place at Valley Park Middle School fields from 5:00PM to 9:00PM. This evening of outdoor rugby-orientated games, and carnival-inspired activities will leave your children with a truly memorable summer rugby experience.
The day is designed with age- and skill- appropriate activities for girls and boys between the ages of 6 to 12. Play games flag tag, flag rugby, and ultimate rugby. Read our frequently asked questions below. Register your group, community centre, camp, team or child here; fill out this photo media release form; and bring it with you to the festival.
TIRF Thorncliffe Family Night Festival
When: Wednesday, August 23, 2017

Where: Valley Park Middle School (Go Green Field)
130 Overlea Blvd,
Toronto, ON MC3 1B2
Schedule:
Time                               Activity
5:00pm-5:30pm             Registration
5:30pm-6:00pm             Game 1: Flag Tag
6:00pm-6:30pm             Game 2: Roctopus and 10 Pass
6:30pm-7:00pm             Free Period (Stations)
7:00pm-7:30pm             Game 3: British Bulldog and Scare Crow Tag
7:30pm-8:00pm             Game 4: Rugby Golf
8:00pm-9:00 pm:           Free Period (Stations)
Obstacle course and food stations: Running throughout the evening
Lead Contact:
Jessica Ho, Jessica.Ho@TIRFrugby.ca

THANKS TO OUR SPONSORS:
Foresters Financial  | Canbe Foods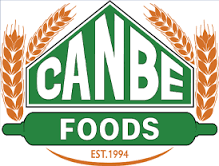 FAQs:
What is the TIRF Thorncliffe Family Fun Night? – a communal gathering of summer camps and community members from across Thorncliffe to celebrate and promote the sport of rugby, as well as healthy living though an active lifestyles. A variety of fun and inclusive activities will run throughout the day, and prizes will be awarded.
Will food be provided? — Snacks: yes.
Water? – Yes, we will have water bottles.
What should kids bring? – Sunscreen, reusable water bottle if they have, running shoes and athletic clothes
What activities will be there? Variety of both rugby-focused and multi-sport games, and activities such as face-painting, and temporary tattooing!
Is rugby dangerous? All games are fully non-contact, and First Aid volunteers will be on site as a precaution for any minor injuries.