Meet the Board of Directors
---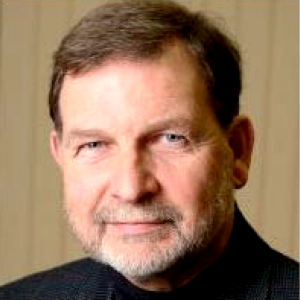 Avana Capital Corporation, Chairman and CEO
Maytree Foundation, Founder and Chairman
Sustainalytics Holdings B.V.,Director
Alan Broadbent
Co-Founder & Chairman
Alan Broadbent is Chairman and Founder of Maytree, and Chairman and CEO of Avana Capital Corporation. He co-founded and chaired the Caledon Institute of Social Policy (1992-2017), and the Tamarack Institute for Community Engagement (2004-2019), and was a Director and Chair of Sustainalytics Holdings B.V. (2009-2020). Alan chairs the Institute on Municipal  Finance and Governance at the Munk School of Global Affairs and Public Policy at the University of Toronto, and is also Chair of the Toronto Inner-City Rugby Foundation, Chair of the Common Good Retirement Savings Initiative Steering Committee, Senior Fellow, Member and former Chair of the Governing Board of Massey College, and Member of the Order of Canada and recipient of the Queen's Diamond Jubilee Medal. Alan is the author of Urban Nation: Why We Need to Give Power Back to the Cities to Make Canada Strong; You're It (with Franca Gucciardi); and co-editor of Five Good Ideas: Practical Strategies for Non-Profit Success. Alan was awarded an honorary Doctor of Laws degree from Ryerson University in 2009, and from Queen's University in 2015.
Alan played rugby in the 1960's in Vancouver for Prince of Wales High School and the University of British Columbia. He follows the game internationally as a spectator and has attended five of the seven Rugby World Cup tournaments.
Eventi Capital Partners, Managing Partner
Bill Di Nardo
Co-Founder & Director
Bill Di Nardo was founder and former President and C.E.O. of Grocery Gateway Inc. in the late 1990′s, Bill worked with a collection of incredibly talented people to pioneer e-commerce in Canada and combined it with traditional last-mile logistics, creating a unique customer experience.
Bill is passionate about community rugby and has been coaching at Newtonbrook Secondary School for years. He is also an active member of the Toronto Saracens Rugby Club where he coaches at most age and skill levels. In his dual capacities, Bill saw the opportunity to bridge a gap in rugby and community development. It was from that idea that TIRF's sport for community development model was initiated. Bill's tenacity and longstanding relationships with Newtonbrook Secondary School and the Saracens Rugby Club allowed for prototyping the pilot program.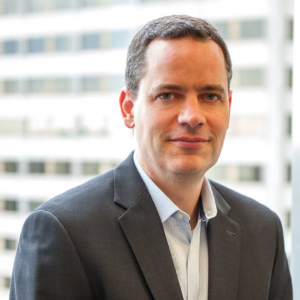 Eventi Capital Partners, Managing Partner
Scott Bryan
Co-Founder & Director
Scott Bryan is the Co-Founder and Executive Vice President, General Counsel of Grocery Gateway. Scott is a lawyer by training and started his legal career at Toronto law firm Miller Thomson LLP, focusing on corporate, commercial, and technology matters.
Scott was also a former Centre for Canada's Senior Men's National team. He made his test debut for Team Canada in 1996 winning against Uruguay. Scott would continue to represent Canada until the 1999 Rugby World Cup. Rugby has been an important part of Scott's life and he has always been passionate about the game. He continues to be involved in rugby through TIRF giving those who may otherwise not have a chance to play the game an opportunity to do so.
Captain's Council
The Captain's Council is a group of trusted industry leaders and rugby enthusiasts who support the work of TIRF's Board of Directors in an advisory capacity. The Captain's Council engages the broader community through building partnerships and creating initiates to support the mission, vision and values of TIRF.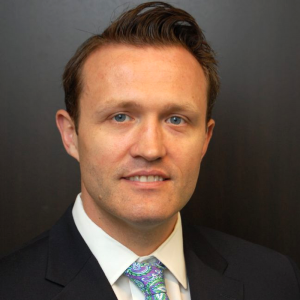 Hugh Wood Canada, President
Kyle Nichols
Advisor, Captain's Council
Kyle has represented Canada in both 15s and 7s rugby. Kyle spent seven-years playing on the Senior Men's National Team and played in the 1999 Rugby World Cup. He was captain through the 2000-2001 season and served as the Male Players' Representative on the Rugby Canada Board of Directors during that same time.
Kyle played professionally for the Newport Dragons in Wales and recreationally with The Ajax Wanders, The UBC Old Boys, and the Balmy Beach Club – where he still is seen on, off, and around the pitch. After graduating from Guelph University, Kyle completed his M.B.A. from the Schulich School of Business at York University. Kyle then went on to become the Director of Business Development at Jones Brown Inc. Kyle resides in Toronto where he actively serves as a board member of the Canadian Rugby Foundation.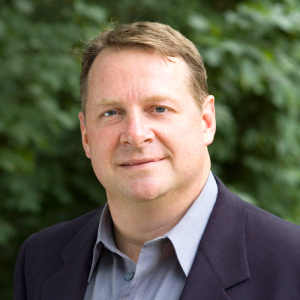 The Rideout Group, Principal
Chris Rideout
Advisor, Captain's Council
Chris Rideout is an experienced manufacturing and operations management consultant. Over forty-years, Chris has played rugby, at various levels, in a several countries. Dedicated to the development of grassroots rugby, Chris has served as the President of the Toronto Saracens Rugby Club and the Treasurer for the Toronto Rugby Union. Chris uses his free time to coach school teams and the Saracens Rugby Club junior teams. Chris has been coaching alongside his teammate, Bill Di Nardo, for more than five-years.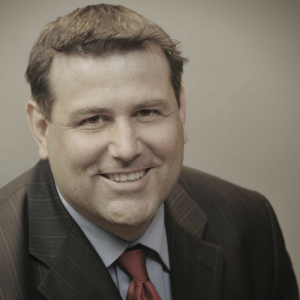 Graham Brown
Advisor, Captain's Council
Moving over from Hockey Canada, where Graham was the Executive Director of the Ontario Minor Hockey Association (OMHA) from 1998 to 2002. Graham later served as the President and CEO of Rugby Canada.
Graham has been involved with Rugby since his early teens, playing for Chatham and Sarnia before moving on to co-found the University of Windsor rugby program. After moving to Toronto in 1998, Graham joined the Aurora Rugby Club/Aurora Barbarians as player, President and as Treasurer.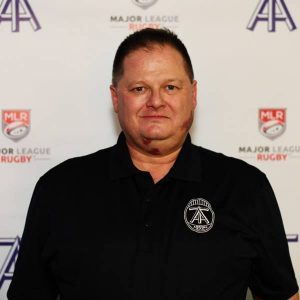 Bill Webb
Advisor, Captain's Council
Bill Webb is Partner & Chief Investment Officer at Waypoint Investment Partners., a Toronto-based investment management firm serving individuals, families, charitable foundations, endowments, pension plans and other institutional investors. Bill is also the President & General Partner of the Toronto Arrows RFC who have competed in the MLR (Major League Rugby) since 2019.
Bill began playing rugby in high school in Brantford and captained his university side at Wilfrid Laurier University and his club side with the Brantford Harlequins U19's. He played overseas for the London Wasps in 1987 and hascoached youth rugby with the Toronto City Youth Rugby Club. Bill is a Director of Rugby Canada and is very passionate about the opportunities and benefits that rugby creates for individuals, their teams and their communities.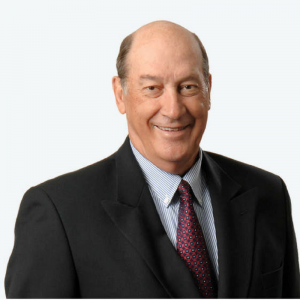 Brookfield Business Partners L.P., Director
Doncaster Foundation, President
TELUS Corp., Director
John S. Lacey
Advisor, Captain's Council
John S. Lacey is a Director of TELUS Corporation, Brookfield Business Partners L.P., and Loblaw Companies Limited. John is a seasoned executive and entrepreneur. As a graduate of Kearsney College, in South Africa and the Harvard Business School, John places a high value on education and experiential learning.
Rugby has been an important constant in John's life. He is former member of Zimbabwe's National U20 Men's Sevens team, and has always found a community in rugby. John's passion, for both rugby and education, resulted in the creation of TIRF's Doncaster Scholarship Award. Since 2014, John and the Doncaster Foundation, have been supporting TIRF's outstanding student athletes with a multi-year scholarship to help them become champions in rugby and in life.