WATCH:"Making Minutes Matter": Why we need to get girls involved with sport TIRF Summer Staff members, Tash Cyrille and Zach Zorbas, interviewed Ghislaine Landry, captain of Rugby Canada's Women's 7s Team....

We love volunteers just as much as we love rugby! You can help build future champions. Sign Up as a volunteer coach or rugby clinic volunteer. Volunteer times vary. Please fill out...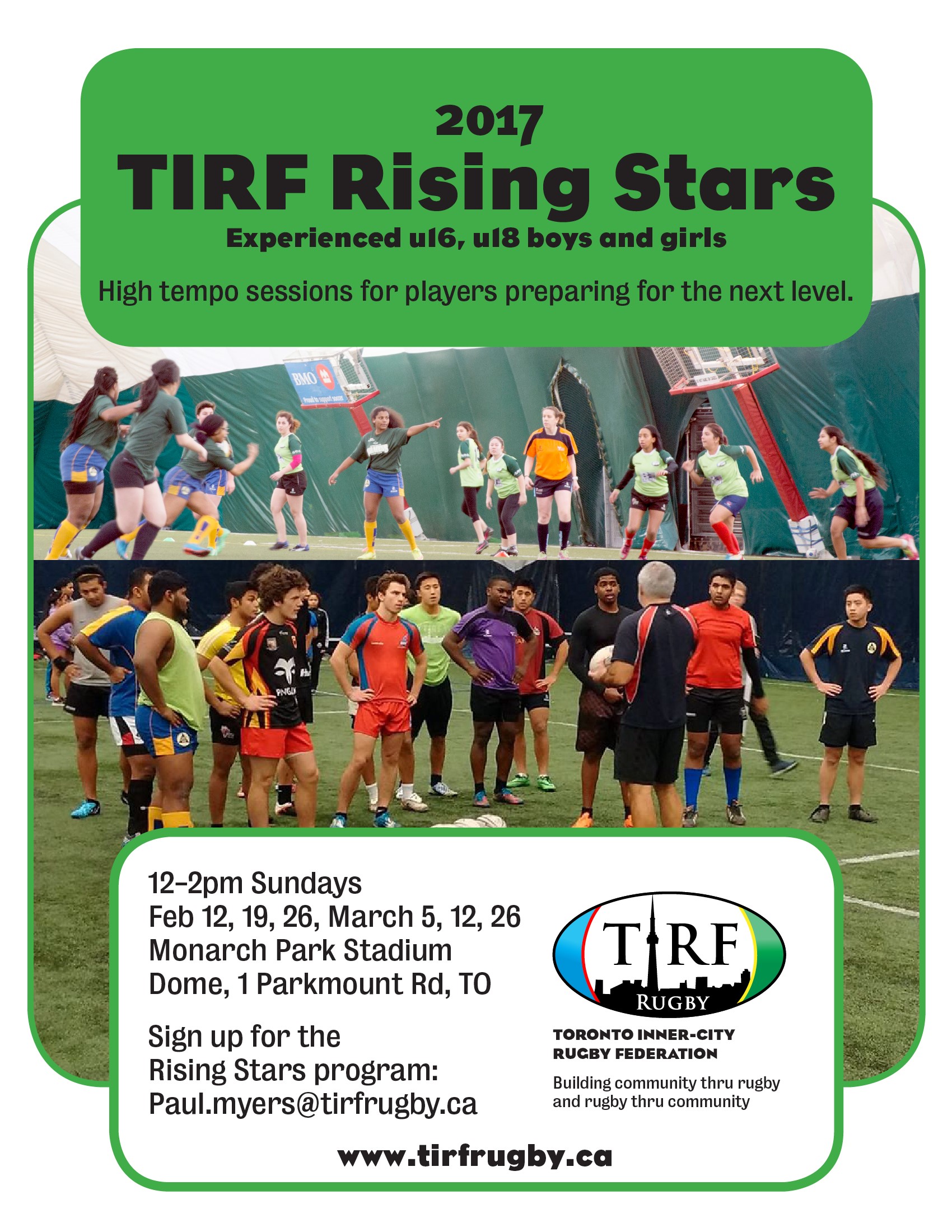 [caption id="attachment_19322" align="aligncenter" width="791"] Are you ready to take your game to the next level? There's still time to sign up for a Rising Stars high tempo training session in...