Put us in coach! We're ready to ruck and maul at our upcoming shift at the Boston Pizza Celebrity Server Night Scarborough. No tackling that night. We promise.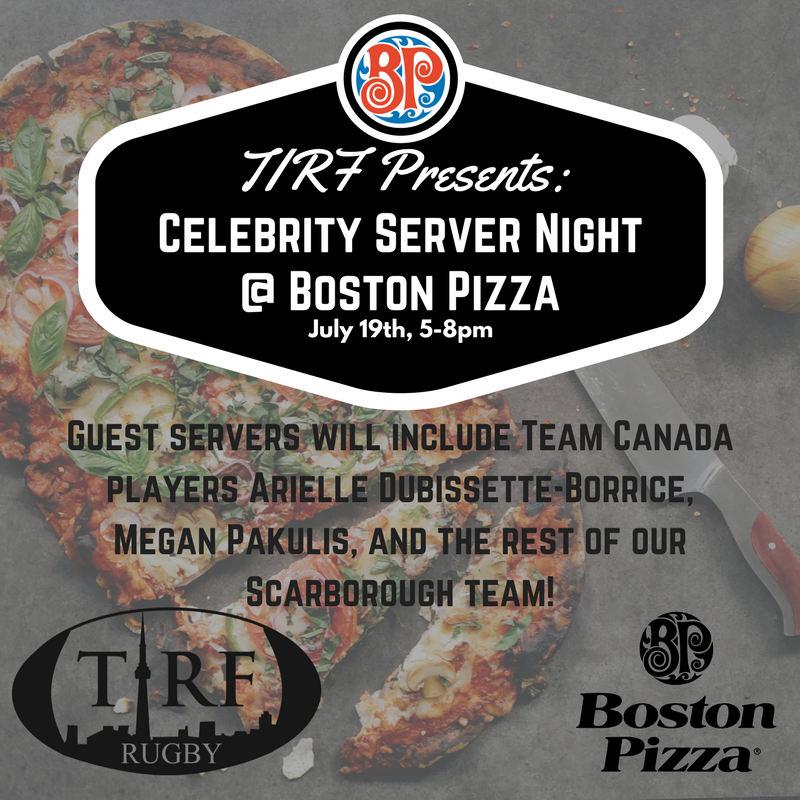 Mark July 19 on your calendar! We hope you'll join us at Boston Pizza at Warden & Eglinton for TIRF's Scarborough Team's Celebrity Server Night from 5-8pm. Be sure to let your server know you are there to support TIRF. You can donate a portion of your bill to give 400 Scarborough kids an awesome end of summer rugby experience at our Rookie Rugby Festival on August 9.
Come out. Eat Pizza. Help kids.
WHAT: TIRF's Boston Pizza Celebrity Server Night with former Team Canada Players Megan Pakulis and Arielle Borrice
WHERE: Boston Pizza, 890 Warden Ave., Toronto, Ontario M1L 4R1
WHEN: Thursday, July 19 from 5PM to 8PM