TIRF Scarborough Summer Festival
On Wednesday, August 9, TIRF was in Scarborough to host a FREE End of Summer Festival. The festival took place at the Birchmount Stadium and was full of outdoor rugby-orientated games, and carnival-inspired activities that left summer campers with a truly memorable summer camp experience.
The day was designed with age- and skill- appropriate activities for girls and boys between the ages of 6 to 12 to play games like: flag tag, flag rugby, and ultimate rugby. Check out some of our stellar photos below or read our frequently asked questions.
THANKS TO OUR SPONSORS:
Gilbert | Boston Pizza (Warden & Eglinton)  | Healthy Kids Toronto   | David's Tea | Canbe Foods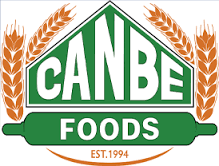 TIRF Scarborough Summer Festival
When: Wednesday, August 9, 2017

Where: Birchmount Stadium
75 Birchmount Rd,
Scarborough, ON M1N 3J7

PUBLIC TRANSIT
TTC bus routes that travel to Birchmount Stadium are:
Victoria Park Station: Bus #12
Warden Station:  Bus #69
Kennedy Station: Bus #20
Schedule:
10:00 – 10:30 am:      Camp arrival and registration
10:45 am:                   Introductions and opening statements
11:00 am:                   Activities begin
*Lunch integrated into activities schedule*
2:25  – 2:40 pm:          Awards ceremony and closing remarks
2:45 pm:                     Day concludes
FAQs:
What is the TIRF Scarborough Summer Festival? – a communal gathering of summer camps and community members from across Scarborough to celebrate and promote the sport of rugby, as well as healthy living though an active lifestyles. A variety of fun and inclusive activities will run throughout the day, and prizes will be awarded.
Will food be provided? — Snacks: yes. Lunch: please bring your own
Water? – Yes, please bring your own reusable bottles, the City will be bringing the H20 to Go truck.
What should kids bring? – Sunscreen, reusable water bottle if they have, running shoes and athletic clothes
What activities will be there? Variety of both rugby-focused and multi-sport games, and activities such as face-painting, temporary tattooing, and a bouncy castle!
Is rugby dangerous? All games are fully non-contact, and First Aid volunteers will be on site as a precaution for any minor injuries.